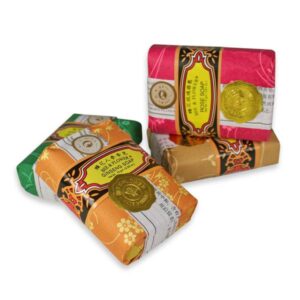 Bee and Flower Soaps – $3.00
Bee & Flower Soaps, made from selected materials, gives you a delightful and lasting fragrance. It possesses all the merits a quality scented soap may have. Just try it, and you will see our sincere recommendation is rather convincing.
Please note: The legend, lore and usage of each product listed for sale at Lucky 13 Clover Spiritual Supply is listed on each page. Please visit our site and educate yourself in the products before ordering as we do not give free product consultations over the phone.