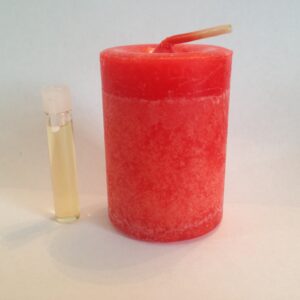 Lucky 13 Clover One Use Mini Candle Kits – $5.00
The Lucky 13 Clover one Use Mini Candle Kits are intended to be used to aid and assist you in obtaining quick results for your needs. These votive sized candles, along with a vial of appropriate oil and complete instructions, guide you to create a quick and easy candle spell vigil for specific desires. We have these variations listed below: Protection, Cleansing, Banishing, Block Buster, Road Opener, Money, and Love.
Uses for Lucky 13 Clover One Use Mini Candle Kits:
* When you feel like you have attracted something negative or you have been in a hostile or negative environment.
* Right before a job interview or on a date with a potential lover.
* When you feel like your avenues and paths are blocked and you are feeling stagnant.
* When you desire to create a protective fell around you and your hoke.
* When you want to "bust through" obstacles that are holding you back.
Burn candle within sight, never leaving candle unattended or near anything that would catch fire. Keep away from drafts. Place on a stable, heat-resistant surface. Do not touch or move candle while burning or when it is hot to the touch. Keep wick centered in glass and trimmed to within 1/4 inch of wax to prevent excessive flame or smoke. Do not let wick trimmings or other debris drop into wax
Please note: The legend, lore and usage of each product listed for sale at Lucky 13 Clover Spiritual Supply is listed on each page. Please visit our site and educate yourself in the products before ordering as we do not give  free product consultations over the phone.