Lucky 13 Clover Spiritual Supply 

"Where Good Luck has Come to Stay!"
Free Samples with each order! * Inspirational postcards in each order!  * Beautiful prayer cards in each order!
April's SPECIAL OF THE MONTH!
April 19th is the feast day of St. Expedite

All St Expedite Candles
 

$5.00 each
(plus S & H)
CANDLES * ANOINTING OILS * BOTANICALS * SACHET POWDERS * ZOOLOGICALS * CURIOS * BOOKS * SPIRITUAL SUPPLIES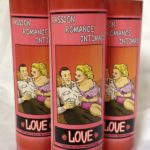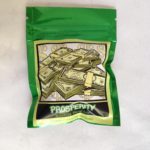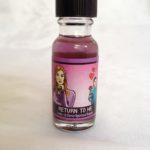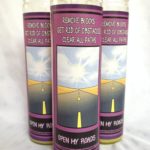 ONLINE ORDERING 24 HOURS A DAY! * Ships 24-48 hours from ordering (except Sat./Sun./holidays)
ALL ORDERS OVER $300.00 SHIPS FOR FREE! 
OPEN  SUNDAYS 12 noon to 3 pm pacific time for walk in customers
PLEASE NOTE: ** Lucky 13 Clover is an online Internet business that is open 24 hours for online orders and open SUNDAYS 12 noon to 3 pm pacific time locally for walk-in customers, however we can be closed for private events and major holidays. It is STRONGLY ADVISED to call FIRST before driving over. * For further information, please write us at admin (at) lucky13clover (dot) com
Lucky 13 Clover Spiritual Supply is NOT a retail storefront, so you will not be visiting a conventional traditional store. It is a home-based Internet business. 
* * * * * * *
Welcome Friends,
Lucky 13 Clover Spiritual Supply and now www.mysticcandleshop.com, located in Elk Grove, CA (greater Sacramento, CA area), is an online Internet retailer for spiritual supplies, candles, oils, herbs, sachet powers, bath washes, mojo bags, love charms, gamblers' hands and other supplies for hoodoo and conjure work. We strive to follow traditional recipes from the South to produce the finest spiritual products available. This is not your regular botanica, as we ship nationwide and do not have the same items you will find in the other candle shops. Our products are meant for true root work, conjure and hoodoo.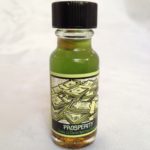 We understand the desire for fast luck, money and love; all things that everyone desires. Our mission is to create magickal products for you to use to assist in bringing in the things that you desire.
Our family heritage is from Beauregard Parish, Louisiana. Combining Acadian and Native American knowledge steeped in traditions of the enslaved ones brought from Africa and our ancestors speak to us when we do our spiritual work and guide us in all of our creations. We use divination for your custom blended anointing oils to ensure you are getting the perfect oil for your situation.
The business owner, Rev. Jacqueline is a graduate of cat yronwode's Hoodoo Course work and is knowledgeable of many of the Lucky Mojo Curio Co. products.
We thank you for coming to our website and hope you enjoy your visit. Please visit our blog weekly as we add products frequently of new spiritual products and offer one-of-a-kind items at special prices.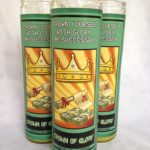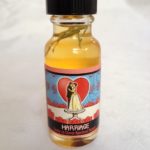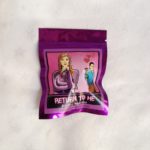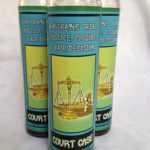 If there is a special oil or item you are searching for, please send us an e-mail of your request as we have an extensive collection of recipes in our shop that we can custom blend any spiritual oil you need.
We use nut oils in our products, which may include almond, sunflower,  peach kernel, olive, and other nut oils, or a blend thereof, which may be of a concern for some who have allergies to such products. We do not use synthetic oils in our products.
"You did an amazing on my order! It got to me so fast. I ordered Sunday night and I received the order on Wednesday. It was such a blessing to know I have a resource to get spiritual products I need so quickly. You will have a return customer here. Thank you sooooo much! Blessings," –  T.
"OMG did you guys get a direct flight to personally hand deliver my package to my doorstep? Just kidding. I was pretty shocked when my stuff got here within just 2 postal business days of ordering and one of them was a Saturday! You can betcha I'll be back…." – A.
"I just received my order and I'm extremely happy!!!! Thank you so much for the free red brick dust. Every oil has an amazing scent even the evil one lol. Thank you for the prayer cards as well. I wasn't expecting any of the extra stuff but I really really appreciate it an will be ordering again very soon! ! Bless you! !" – K. 
"I LOVE the extra goodies you put in my box. WOW!" – J.
Lucky 13 Clover is open to the public from Spring to Fall for walk in purchases on most Sundays only from 12 noon to 4 pm. This is a great time to visit if you are in the Sacramento area. You may pre-order your items for payment at pick up if you are in the general Central California area near and around Sacramento/Elk Grove, CA. E-mail your order to: admin (at) lucky13clover (dot) com.
Again, we have an Internet business but we are open for you to come in and browse our selections on most Sundays between 12 noon and 4 pm pacific. We are not available for "drop-in" customers during the week.
It is in a gated community, so calling us when you get to the gate at (916) 205 – 9490 is crucial for gate opening.
We are open MOST SUNDAYS for walk in customers and are closed all major holidays and certain days for private events.
Blessings,
The Staff of Lucky 13 Clover Spiritual Supply Co. and Mystic Candle Shop.com
* Most our orders ship within 24-48 hours with the exception of custom orders (custom made, mojo bags, one of a kind) or if we close for holidays or private events