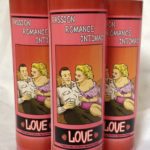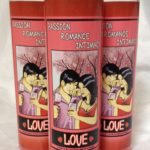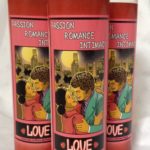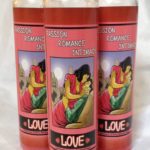 Lucky 13 Clover Spiritual Supply has developed a line of love candles that is more personal and brings the possibilities of a perfect union between a man and a woman together with their unique designs for their labels for candles, anointing oils, and sachet powders. We have searched classic songs to inspire our artful designs on each label in order to give you a focal point when your eyes are on your candle while you whisper your prayer or chant to bring the one you desire i\closer to you in a perfect relationship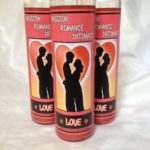 In the case of a mixed race couple, the Lucky 13 Clover Love Silhouette Candle is best used as you can still create a magical impression in your mind as you meditate before your candle as you call to draw them closer to you.
The Lucky 13 Clover Saint Jude Pink Love Come to Me Candle Kit is designed to use in a candle burning ritual when you want to attract a new love or bring someone closer to you. In traditional candle rituals, pink is a color considered to attract romance, tender love and affections, as the two colors that make a pink candle is the fiery hot passion of the red color and the tranquil, serene color of white. This candle evokes the qualities of a a well defined lover, one who will always be supportive in all of your positive endeavors and never to lie, cheat or steal, among other things as listed in the prayer printed on the label.
This kit comes with oil  to sprinkle in the top of the glass 7 day "novena" vigil type candle and complete instructions on how to burn your candle to attract the one who is best suited for you.
The Pink St. Jude/San Judas Tadeo Love Come to Me candle is an exclusive design to Lucky 13 Clover.