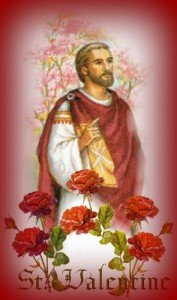 Just in time For Valentine's Day!
Lucky 13 Clover Pink St. Valentine Bring Me a New Love Candle
Saint Valentine, the Patron Saint of Lovers, now has a candle devoted solely to the wondrous works he does to bring together those who love. The vintage looking label with a full color image of Saint Valentine on it on a rosy pink 7 day "novena" type vigil candle in glass, has a specially written prayer of petition to bring a love to you. This candle is a Lucky 13 Clover exclusive candle.