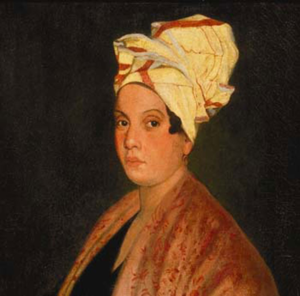 Lucky 13 Clover Marie LaVeau Pink Candle for Love Candle Kit  $13.00
Many people, both African and Caucasian, came to Marie with their tales of love gone wrong or with concerns regarding their pining for a perfect lover. Marie always told them that she would say a rosary for them and her clients always left her monetary gifts for her  spiritual assistance. Burn this pink candle when you want spiritual aid from Marie to find you a love.
The Lucky 13 Clover Marie Laveau Pink Candle for Love kit comes with an instruction sheet and vial of oil for your situation.
NOTE: This candle can be purchased in a kit with anointing oil and instructions only.
Lucky 13 Clover offers this and other authentic hoodoo products for all of your spiritual needs.
Burn candle within sight, never leaving candle unattended or near anything that would catch fire. Keep away from drafts. Place on a stable, heat-resistant surface. Do not touch or move candle while burning or when it is hot to the touch. Keep wick centered in glass and trimmed to within 1/4 inch of wax to prevent excessive flame or smoke. Do not let wick trimmings or other debris drop into wax.
Please note: The legend, lore and usage of each product listed for sale at Lucky 13 Clover Spiritual Supply is listed on each page. Please visit our site and educate yourself in the products before ordering as we do not give free product consultations over the phone.